About Holistic Core Restore®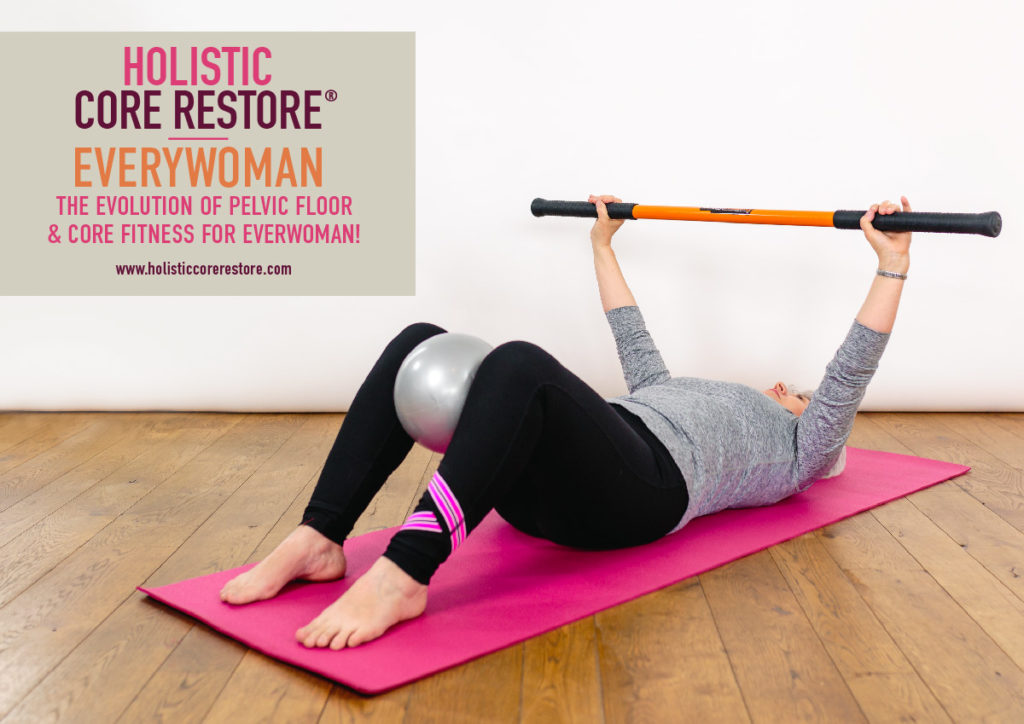 Holistic Core Restore® is a bespoke programme for women in all phases of life wishing to improve their pelvic floor, core strength and overall well-being.
To become a Holistic Core Restore® Coach I trained with Jenny Burrell, Founder of Burrell Education and creator of the FooFooFunClub.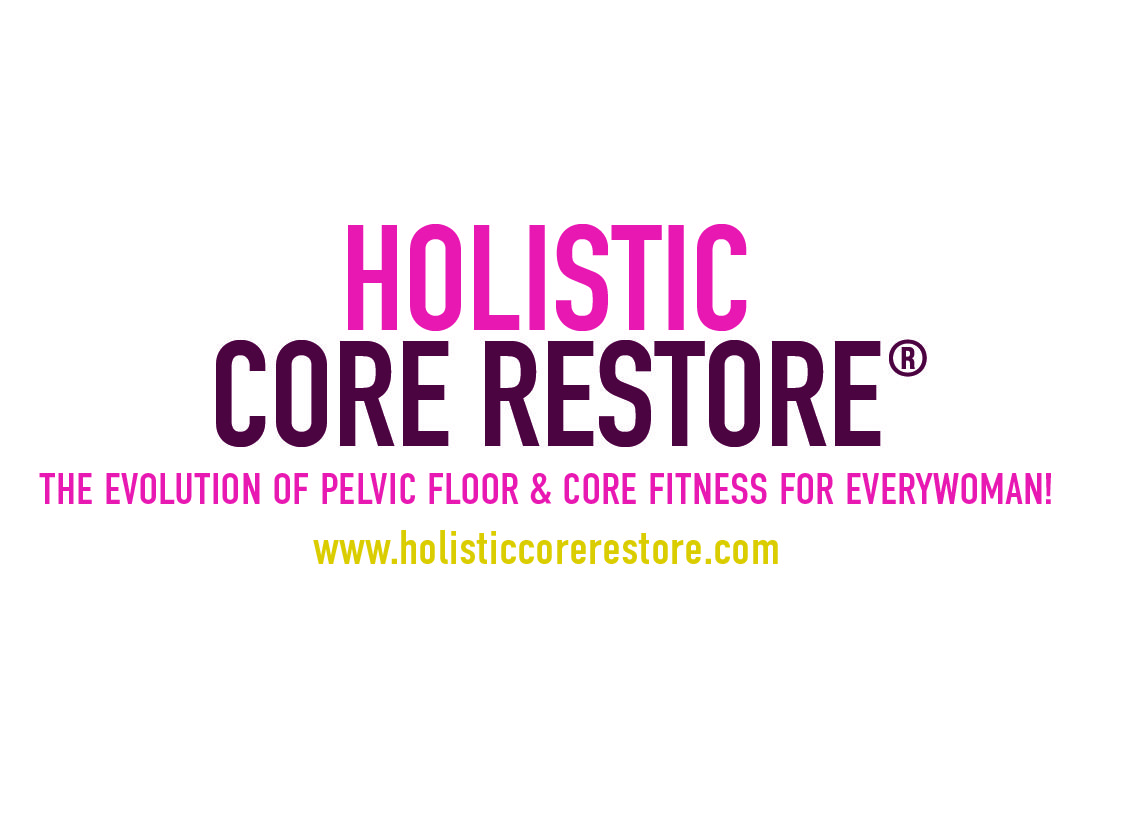 Our unique and groundbreaking 6 – 12 week 'Every Woman' programme truly is a gift that keeps giving and one that EVERY WOMAN should give herself at least once in her lifetime!  
Enjoy 6 – 12 weeks of education regarding your pelvic floor, core, nutrition and women's fitness/wellness at whatever life phase you're in.  The programme is adaptable for virtually all women and is designed to 'bring you back home' to your amazing body, with your pelvic and core health at the centre of our focus.
Who Is This Programme For?
Are you a woman who wants to know more about her pelvic floor, core and overall health?
Have you experienced the odd leak when jumping, running, laughing or sneezing and know that that's a sign that you need to take control of your pelvic health?
Are you a woman that wants an easy to perform ANYWHERE, modern and effective way to strengthen her core and re-establish its role as part of her whole body?
Do you have a small Rectus Diastasis (Tummy Gap) that you want to heal?
Do you have 'lower back pain' issues that you've been told is due to a 'weak core'?
Do you want a better looking belly but know it's an inside-out job so need to go deeper and work smarter than just doing 'sit-ups'?
Are you ready to prioritize this area of your health and learn ESSENTIAL skills to last you a lifetime?
You want to learn the importance of food for not only fat loss but nourishing your deep health?
Have you seen a clinician about a low level Prolapse and been told to 'do your pelvic floor exercises' as part of your management strategy?
Are you ready to learn the importance of 'rest' and 'self-care' as part of your wellness journey?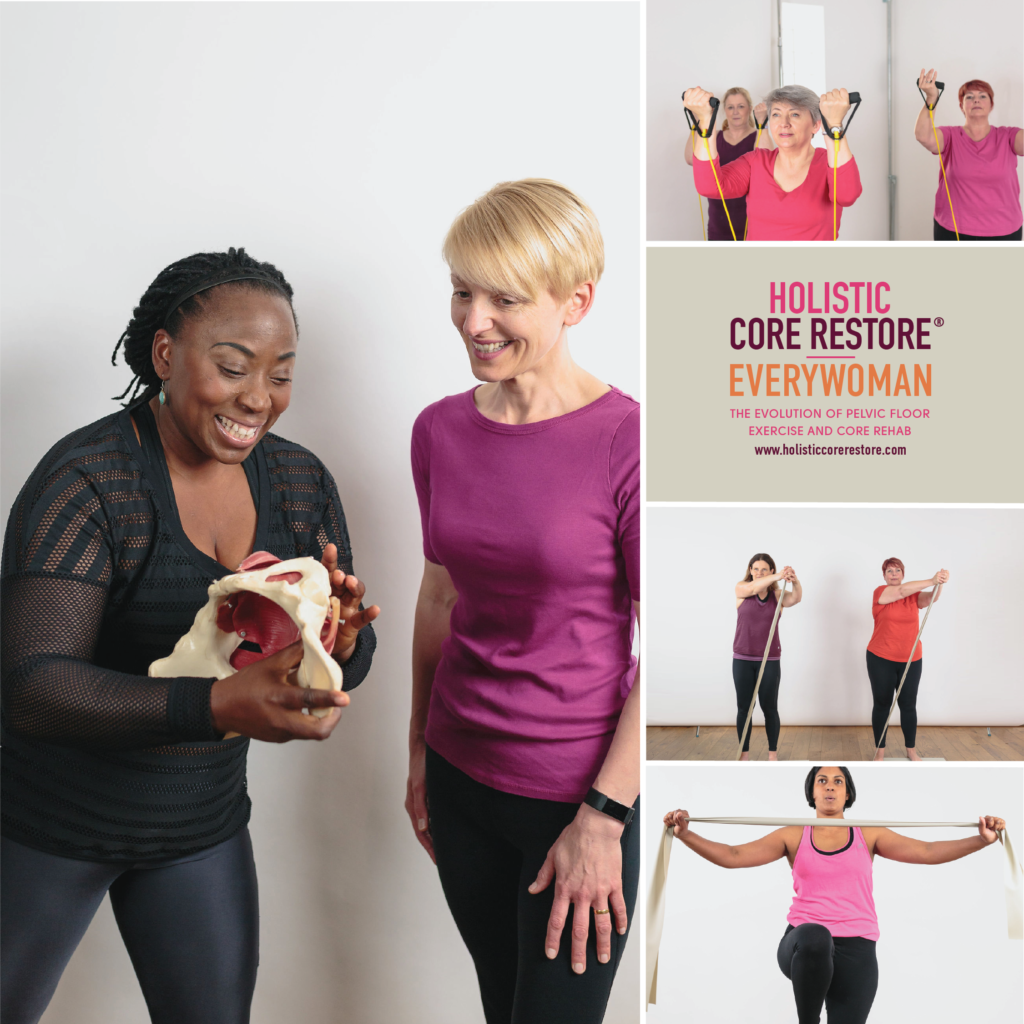 How does it work?
You will be required to complete the Holistic Core Restore® pre-screening questionnaire to see if the programme is right for you.
Course payment will be requested
Your suitability for the course will be assessed and discussed prior to the course starting
You will receive log in details via email which will give you access to all your homework, additional content and nutrition information. This is yours to access and keep for 1 year.
At your first session you will receive your exercise kit, and Holistic Core Restore® information. This kit contains everything you will need for class and to complete your homework at home.
The live programme lasts for 6 weeks. We will meet for one class per week. You will also be asked to complete your homework exercises 3-4 times a week. The exercises will be progressed over the 6 weeks to keep challenging and strengthening your muscles.
The next phase is the 6-12 week online programme. If you decide to sign up to this phase you will receive weekly exercise videos which you will be required to complete 3-4 times a week.
Week 6-12 is an important phase as it will continue to increase the efforts and gains you made in the first 6 weeks.
I will make regular contact with you throughout to ensure you understand what you need to do and are completing the homework at home.
You will receive full support to make sure you have the best opportunity of getting the results you want.
---
Location and pricing
Classes take place in Ruislip.
Class size will always be kept very small to ensure maximum attention and help is given to each individual.
6 week live early bird course – £127
Normal price – £137
Private 1-2-1 session 6 week Live – £217
6 – 12 week online course £67
If you purchase the 6 week live course and 6-12 week online course together cost is £184
If you purchase the Private 1-2-1 6 week live and 6-12 week online course together cost is £264
The price includes:
6 pelvic floor and core restoration training sessions
An exercise kit…. Massage ball, pilates ball, dyna band, band with handles, mini band.
Access to an exclusive online exercise and information website for 1 year
Access to two nutrition plans
You will:
receive weekly treats e.g. healthy snacks, juices, meditation and relaxation.
gain access to an online Facebook community, a weekly newsletter and regular text messages.
be required to complete your homework exercises 3-4 times a week
BOOK YOUR SPOT NOW