About Holistic Core Restore<® 4th Trimester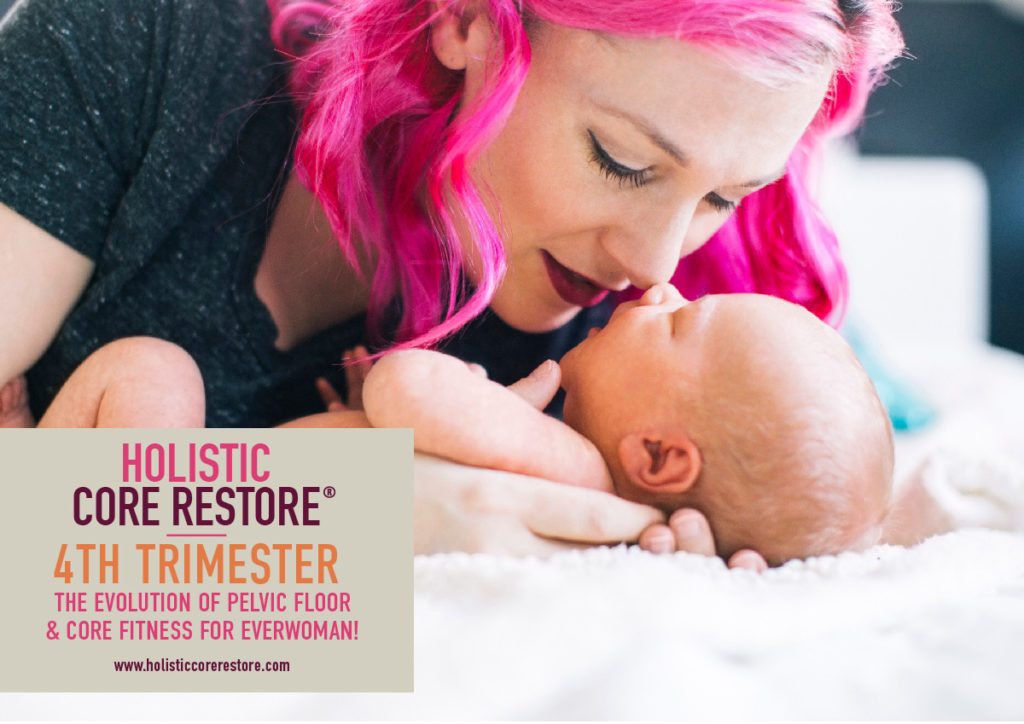 The 4th Trimester programme is all about supporting newly post natal women in 'real life' aspects of being at home, mainly alone, with a newborn in the early post birth period.
There is a huge amount of confusion as to what mums should and shouldn't be doing in those early weeks/months post birth usually because all of the information received is directed towards the baby.
The Holistic Core Restore®️ 4th trimester programme aims to redress the balance a little by helping mums in the early postnatal period.
We focus on: 
Nutrition to aid postnatal recovery
We will talk through pelvic floor exercises in detail to give you a greater level of understanding and help aid recovery
A Diastasis check will be performed and advice given regarding abdominal separation and the best ways to repair in these early weeks
Aches and pains – stretches and releases can be given to ease aches and pains that may have arisen during pregnancy and post birth
Posture and lifting – optimal posture, feeding and lifting techniques will be discussed
Optimal breath
---
Holistic Core Restore® 4th Trimester Price:
This price includes
1 hour session with Claire
Detailed 4th trimester information
BOOK YOUR SPOT NOW